We all have those friends who claim they aren't readers, but in my opinion, everyone is a reader. If they aren't, they just haven't found the right book yet. That's where you come in! As readers, it is our duty to recruit as many readers possible by giving them amazing books to read. So, to make your job easier I put together a list of 5 books to give to your non-reader reader friend and I hope you enjoy!
1. The Light Between Worlds by Laura E. Weymouth
Not only is this a decently lengthed book (about 350 pages) so it won't intimidate a non-reader, but it is also a beautifully haunting and interesting book that reels you in from page one. It reminds me of an older version of Narnia but following the characters after they leave a magical world called The Woodlands. Philippa, Evelyn, and Jamie are siblings that spent years in The Woodlands after retreating there during the war and return back to their own world as if no time has passed. While Philippa and Jamie are eager to return to their old lives now that the war is over, Evelyn is reluctant and still feels tied to the magical world of The Woodlands. I absolutely adore this book and how raw everything is. I feel like it is a book that anyone would enjoy, reader or not!
2. The Selection by Kiera Cass
The Selection is just one of those fun, light-hearted books that are like candy. Once you pick it up, you can't stop reading it. This is a dystopian-contemporary book that is part of a trilogy (technically a series but we don't speak of the last two books) where our main character, America Singer is picked to be part of the Selection; a contest to win Prince Maxon's heart. It's a little cheesy and cliche and predictable, and yes, the main character can be stubborn at times, but the story is just a lot of fun to follow. It has romance, drama, and a little bit of action even and trust me, it's a blast.
3. Scythe by Neal Shusterman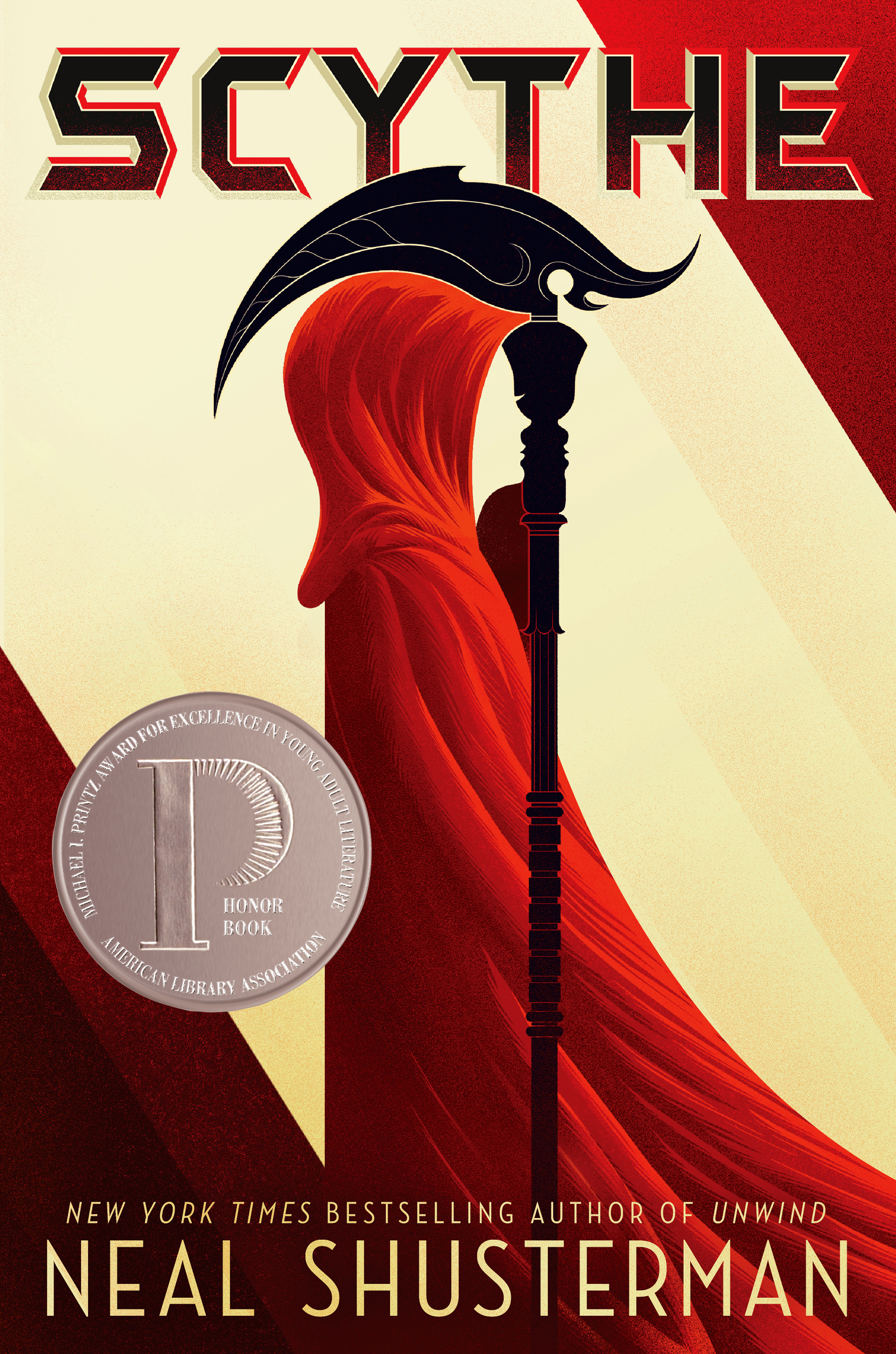 Ah, this book is so, so incredible that I can't help but recommend it to anyone and everyone. This is also a dystopian book that takes place in a future where humans have solved every problem, including death. To keep the population in check though, there are scythes who pick a certain amount of people to die each month, and our two main characters, Citra and Rowan, have been chosen to be apprentices to well-known scythe but this is a burden neither of them wants. Not only is this plot gripping, as is the world (which is also kind of scary, giving us an insight into what the future could hold), but the characters are incredibly vivid and fleshed out, making the story even better. Just read it! It's a five-star read.
4. The Raven Boys by Maggie Stiefvater
This series has it all; magic, darkness, and amazingly witty characters. Blue Sargent is one of our main characters and comes from a family of psychics, yet has never shown any psychic abilities herself. But when she goes to a church like she does every year so her mother can watch the soon-to-be-dead walk by, but without seeing them herself, Blue sees her first ghost named Gansey. When she meets the real life, still alive Gansey who is a rich kid from her least favourite school, she can't help but feel drawn to him and his strange group of friends in a way she can't explain. The first book in this quartet is amazing, and hopefully, the first book will draw in your non-reader friend so they read the rest of the series as well!
5. Eliza and Her Monsters by Francesca Zappia
Eliza and Her Monsters is another easy book like candy, but it does have a little more substance to it than The Selection I will say. Not only is the main character pretty relatable, but the story and relationships in it are as well. In this contemporary, Eliza Mirk is a mysterious and strange, quiet girl who is the anonymous creator of one of the most famous online webcomics, Monstrous Sea. When Eliza meets Wallace, incidentally Monstrous Sea's biggest fanfic writer, she comes out of her shell a bit more but becomes torn between telling him the truth about who she is or just not. I read this book in one sitting and cannot recommend it enough!
Those are the 5 books I recommend you give to your non-reader friend, and I hope you enjoyed! Don't forget to check out my last blog post, as well as my social media accounts linked down below. Thanks 🙂
Last Blog Post: NaNoWriMo Week 2 – How I'm Tailoring NaNoWriMo to Me + Tips