Happy day 7 of the summer Biannual Bibliothon, but also sadly, the final day of the readathon. I had such a blast this readathon and got soooo much reading done. I can't remember the last time I got this much read in such a short amount of time, or had the motivation to, but now it is all I want to do! Luckily, the BookTubeAThon is only a mere 10 days away so the fun will begin all over again soon. Anyways, today's challenge is hosted by Emily the Book Nerd who wants us to share our road trip essentials and what books we want to get to by the end of the summer so, without a further ado, let's get into this final challenge!
My summer road trip essentials are quite basic because to be honest, I usually end up just staring out the window, lost in thought for the whole ride…
My laptop in the hopes that maybe I can get some writing done (spoiler alert, I never do)
A book because it wouldn't be a road trip without a good book! I usually bring a light hearted contemporary to read in the car, whether it is a physical copy, ebook, or audiobook. Some summery recommendations for the car I have are: Amy and Rogers Epic Detour by Morgan Matson (a fun road trip book!), Fangirl by Rainbow Rowell, and The Summer I Turned Pretty by Jenny Han.
My EPIC playlist which combines my love of 80's pop and musical theater.
Sunglasses to keep out that sun while I am staring out the window, avoiding the stuff I brought.
Those are my summer essentials, and yes, they are pretty basic but like I said, I never actually use them. As for some of the books I want to get done by the end of the summer…well, do I have a list for you. There are so many fantastic books that I just keep hearing about, and since the Biannual Bibliothon has started, I have been dying to read them.
Children of Blood and Bone by Tomi Adyemi 
This is the buzz book of the year and for good reason I'm sure! This is one of the books that I am sure deserves the amazing hype it has gotten since it first came out a few months ago, and I know I will love it! Children of Blood and Bone is a fantasy book that is heavily influenced by West African mythology, and ugh, just that sounds amazing. I love all mythology so I am so excited to get my hands on it before the summer ends!
Every Heart a Doorway by Seanan McGuire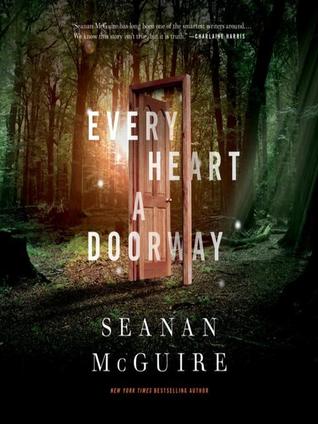 Okay, I have heard about this book from every BookTuber I have EVER watched, so I feel like I should pick it up. There are three…four? books out in this fantasy series, and since these books are short, I think I would have lots of fun binging them. I did put a hold for the first one at the library and I am hoping it will come soon so I can dive right in! All I know about this book is that it involves children and a magical world…but that is it. You think after hearing about it so much I would remember a basic premise but I don't haha!
Save the Date by Morgan Matson
I just got this book from the library, so I am hoping to get to it next week after the Biannual Bibliothon is over and I have caught up with everything I put aside in order to participate in it. It is a cute, summery contemporary about a family who hasn't been under the same roof in forever, but because of our main character, Charlie's sister's wedding, the family is coming together for the weekend. Charlie is determined to make it the best weekend ever, however the weekend has barely begun and it is already shaping up to become a disaster. I love Morgan Matson's books, and I have heard great things about this one so I can't wait to get to it!
Those are some of the books I want to get to by the end of the summer, and I hope you enjoyed this final challenge for the Biannual Bibliothon! Don't forget to check out ALL the Biannual Bibliothon posts I did over this past week and let me know if you participated and how you did overall! Keep an eye out for my final reading update tonight, but other than that I will be getting back onto my regular schedule 🙂
Last Blog Post: Reading Update – Summer Biannual Bibliothon Day 6
Biannual Bibliothon: Summer Biannual Bibliothon Day 1 – Favourite Vacation Spots
Reading Update – Summer Biannual Bibliothon Day 1
Summer Biannual Bibliothon Day 2 – Favourite Summer Books! 
Reading + Writing Update – Summer Biannual Bibliothon 2018 + Camp NaNoWriMo Week 2
Reading Update – Summer Biannual Bibliothon Day 3
Reading Update – Summer Biannual Bibliothon Day 4
Reading Update – Summer Biannual Bibliothon Day 5