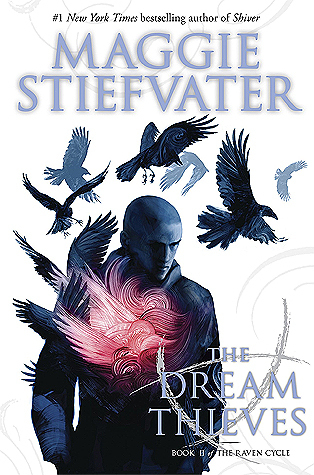 For the past week or so I have been reading The Dream Thieves by Maggie Stiefvater, the second book in the FANTASTIC Raven Cycle series, and I really, really wanted to finish it before the Biannual Bibliothon started and…I did not. I decided that it is okay though, and since I like to take my time with these books, I decided to just read 50 or so pages until I finish it (hopefully on Tuesday though!) before jumping into Blue Lily Lily Blue (the third book), which I actually decided to add to my TBR! Instead of re-reading Harry Potter and the Chamber of Secrets for the millionth time, I decided it would be more productive to continue on with the Raven Cycle and read the third book for the challenge of reading three chapters and then choosing one book to read out of the three…TECHNICALLY, I am not cheating. I read the first chapters of the first two books in this series, and am reading the THIRD one during the Biannual Bibliothon so it is ALRIGHT, okay? Ah. It is only day one of the readathon and I am already exhausted, but still having a grand old time.
Anyways, now for what I am ACTUALLY reading for the readathon. So, today I decided to start the readathon off with reading From Twinkle With Love by Sandhya Menon, and I am happy to say that I finished it! I would be really disappointed if I didn't finish it though, because it is a fun, light hearted contemporary and is only 330 pages. I did have a busier day than expected though (that involved LOTS of writing of words), but I managed to pull through and finish one book today which makes me very happy that I am not already behind in the Biannual Bibliothon. Overall, I enjoyed From Twinkle, With Love, and would probably give it a 3.5/5 stars. It was cute and quirky, but the main character did aggravate me quite a bit. However, she was real and authentic and creative so I can with a full heart, say to pick this book up because it will give you some feels! Tomorrow, I am thinking of picking up The Darkest Minds by Alexandra Bracken and I am excited to see how I like it!
That is all for my day one update and I hope you enjoyed, and had a fantastic day whether you are participating in this readathon or not. Alsoooo…I might have vlogged today so I am going to look back at the footage that is probably trash, but if it isn't TOO bad I might think of editing it and uploading it so keep an eye out for more news on that!
Last Blog Post: Summer Biannual Bibliothon Day 1 – Favourite Vacation Spots
Other Places You Can Find Me: