June will be a busy month for me, and it also happens to be a really busy month for new book and movie releases! Hopefully once school comes to an end, I will be able to enjoy all the good stuff coming out next month, but until then here are the books and movies I am most anticipating!
Books
Save the Date by Morgan Matson
This book comes out in early June which means by the time I have the time to read it, it will be the end of June and the beginning of summer; the perfect time to dive into a new summery, contemporary! Save the Date follows Charlie whose family is coming together for a weekend to celebrate her older sister's wedding. It has been years since all of Charlie's siblings have been under the same roof and she is determined to make it the perfect weekend, but somehow it is already shaping up to be a disaster. In stores June 5th
A Reaper at the Gates by Sabaa Tahir
This is the third (and final?) book in the An Ember in the Ashes series by Sabaa Tahir. This series takes place in a Roman Empire inspired world that values order, structure, and strength. The first book follows two characters, Laia, whose brother has just been taken by the Empire, and Elias who is a soldier trying to escape the Empire. Their paths cross when Laia disguises herself as a slave to find her brother and together they work to get what they both want. Before I pick up the third book I am going to have to give the first two books a re-read because I don't remember much except I loved it! In stores June 12th
Movies
Adrift
I love when book-to-movie characters work together in other movies, and this is one of those cases! This horror movie on water stars Shailene Woodley (Tris from Divergent) and Sam Claflin (Finnick from The Hunger Games), and follows a woman and her fiance who suddenly sail into a massive hurricane and struggle to survive as they are thrust into the middle of nowhere. I love horror and intense films like this, and I am so excited to see it when it comes out! In theaters June 1st
The Incredibles 2
Like the rest of the world, I have been waiting for this sequel since the first movie came out in 2004. I can only hope it lives up to the first one though, but either away I am just excited that we are getting a sequel! The Incredibles follows a family of superheroes who each have unique powers as they take on evil together. It is fun, funny and a whirlwind of adventure and I am just pumped. In theaters June 15th
Jurassic World: Fallen Kingdom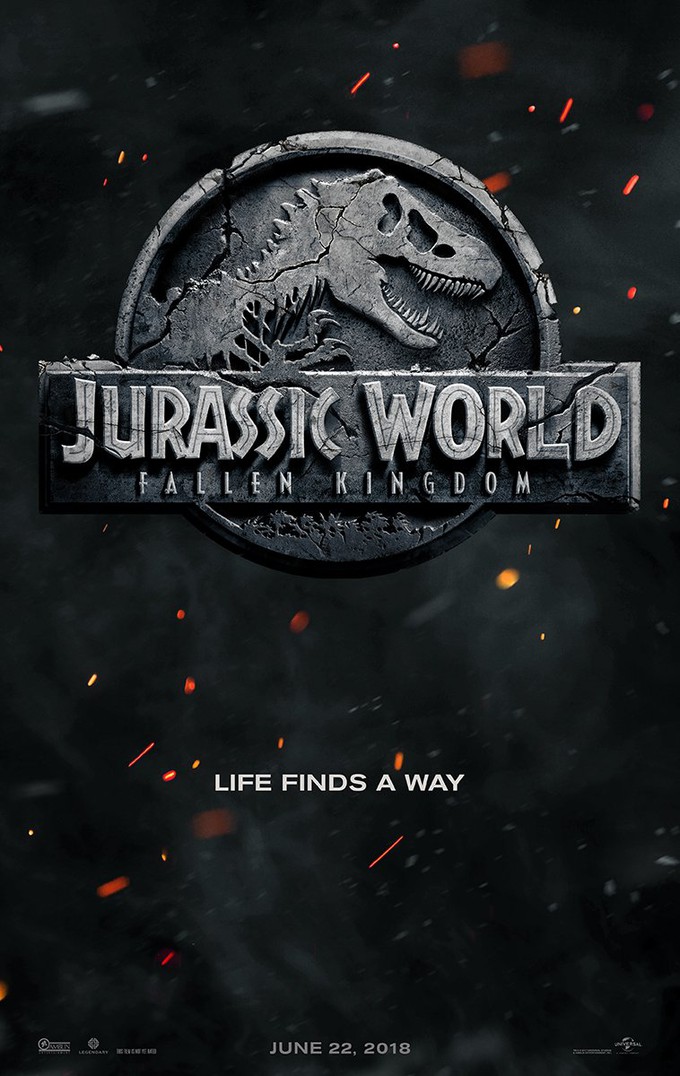 Since I love Chris Pratt, I loved the first film in this series, Jurassic World. While these movies are in no competition with the originals, they are filled with adventure and witty characters which is why I still loved it! Jurassic World takes place at an amusement park where they have genetically engineered dinosaurs, but when one massive creature escapes, it is up to an animal expert to rescue to young boys whose lives are stake, along with the help of their aunt. The sequel will hopefully be amazing and I cannot wait! In theaters June 22nd.
Those are some of the books and movies I am anticipating for in the month of June and I hope you enjoyed! Don't forget to check out my last blog post and to follow my social media accounts, all linked down below 🙂
Last Blog Post: June 2018 TBR
Other Places You Can Find Me:
Twitter:@zoermathers
Instagram: @zoematherswrites
Tumblr: @zoematherswrites
Pinterest: @zoermathers