Once again, it is that time of the month again where I make a list of all the books I want to read for the coming month, and then try to stick to it…usually failing but sometimes succeeding! Anyways, fingers crossed for an awesome reading month but for now, here are all the books I plan to read in May 2018:
Restore Me by Tahereh Mafi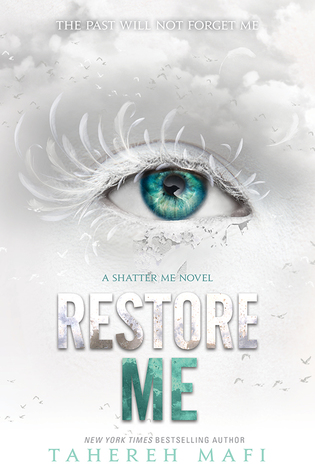 I was so disappointed in myself for not getting to this book in April, but I am determined to read it in May because this was a book I was so highly anticipating this whole year! This is the fourth book in the Shatter Me series by Tahereh Mafi which follows a girl whose touch kills. If you haven't picked up the first book, Shatter Me, I highly recommend it because it will not disappoint.
Shadow and Bone by Leigh Bardugo
This is a book that has been on my shelf for a while, so I think it is getting to the time where I finally pick it up. I really want to read this trilogy before jumping back into Six of Crows and the sequel, Crooked Kingdom, because I want to understand the Grisha world better. Other than that, I have no idea what happens in Shadow and Bone but I have heard nothing but great things so I am excited!
P.S. I Still Love You by Jenny Han
Since I decided to pick up the first book and give it a re read, it wouldn't be right not to just re read the entire trilogy. This is one of my favourite trilogies so I am dying to revisit the characters and the story line again! I always fly through these books so I wouldn't be surprised if I finished the last book too this month.
Sapphire Blue by Kerstin Gier
Again, I re read the first book back in April via audiobook and can't just walk away now. This is also one of my favourite trilogies ever, and if you have't read them…go to the library or the bookstore and make sure you do that! This trilogy is filled with time travel and romance and fun so make sure you get your hands on it.
Those are the four books I plan to read this month, but I hopefully I will get to more. Don't forget to check out my last blog posts and my social medias because I am super active on them! 🙂
Last Blog Post: Camp NaNoWriMo Week 4
Other Places You Can Find Me:
Twitter:@zoermathers
Instagram: @zoematherswrites
Tumblr: @zoematherswrites
Pinterest: @zoermathers