Today is the last day of January of 2018 which is crazy, but I am also really excited because it means I get to talk about all the amazing new releases coming to us this next month!
Before I get into this blog post, I just wanted to quickly feature the wonderful Elle from LaBeaute.org. Elle blogs all about fashion, beauty and lifestyle and has a whole bunch of amazing posts on these topics. If any of you guys want to feel motivated and inspired, check out her blog and give her some much deserved love!
Okay, now on to some new releases I am looking forward to in the month of February:
~Movies~
I can not express to you how excited I am for this movie. The trailer makes it look like a kickass, action packed film and right now, that is exactly what I am in the mood for! Black Panther follows this prince of the African nation of Wakanda, T'Challa, who after the murder of his father, must take over the throne and become the king. Cannot wait for this movie to hit theaters on February 16th, and hopefully you are excited too!
This movie is based of the YA novel by David Levithan, and follows our main character, Rhiannon, who falls in love with a spirit named "A", that changes their physical form every single day. I am curious at how this story line will play out because it is quite peculiar, but that only makes me want to see it more. Hopefully it will be the emotional and impacting movie I hope it to be, but we will find that out on February 23rd!
~Books~
The Belles by Dhonielle Clayton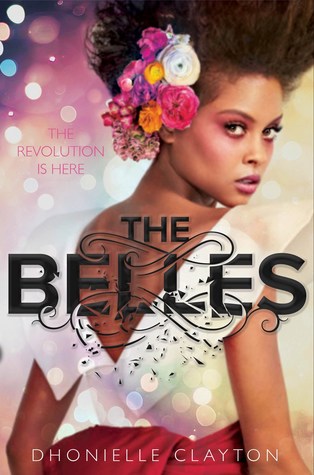 The Belles is a very hyped up book for the month of February, and after reading the synopsis I completely see why. It follows a world where beauty is controlled, and in this world there are those who are born gray and with the help of a "Belle", they can turn beautiful. However, for our main character Camellia, being a Belle isn't enough because she wants to be a favourite too; someone chosen by the Queen. When Camellia gets the opportunity to become a favourite though, she realizes it may not be all that it seems. Is it just me or do I get some Uglies by Scott Westerfield vibes? Overall this book seems so cool and I cannot wait to check it out on February 6th
Ink, Iron, and Glass by Gwendolyn Clare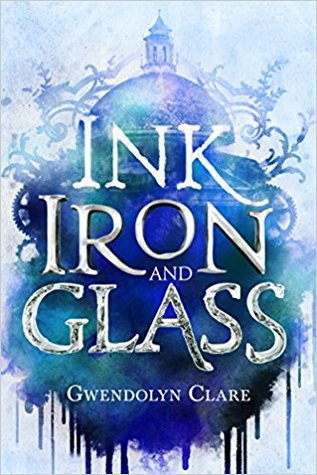 This is a book I have heard little to nothing about on social media, yet it sounds so incredibly cool. Ink, Iron, and Glass takes place in a world where you can create new worlds with a science called scriptology, and our main character, Elsa's mother is a noted scriptologist. They live in a world that her mother created, but when that home is attacked and her mother is abducted, Elsa must venture into the real world to find her. I just find this story concept really interesting and intriguing, and I am really looking forward to getting my hands on it on February 20th
Those are all the movies and books I am looking forward to in the month of February, and hopefully you are looking forward to some of these too! Don't forget to check out Elle's blog which you can find linked above, and also check out my last blog post: February 2018 TBR 🙂
Other Places You Can Find Me:
Twitter:@zoermathers
Pinterest: @zoermathers