This is my first talk for the new year and I am so excited to jump into 2018 in just only 14 days! If you didn't know, in these "talks" I discuss all the new book releases and movies that are coming out in the following month that I am personally eager about. Hopefully some of these you are excited for as well, but if they aren't, definitely comment on some books and movies you are looking forward to on the month of January!
Books
Zenith by Sasha Alsberg and Lindsay Cummings
This is a book written by two YouTubers I watch, and I am so proud and excited to pick up their book! Sasha Alsberg is the BookTube channel @abookutopia, and was the first BookTube channel I ever subscribed to. She is amazing, as well as @LindsayCummings, a wonderful AuthorTuber that I have also been subscribed to for sometime now. Their book Zenith, is set in the Mirabel Galaxy, and takes place when an all girl's crew, called the Marauders, routine mission goes wrong. I am really excited to read this because it has been ages since I read a sci-fi book and I have a feeling I will absolutely adore this novel! This book is released on January 16th.
Keeper by Kim Chance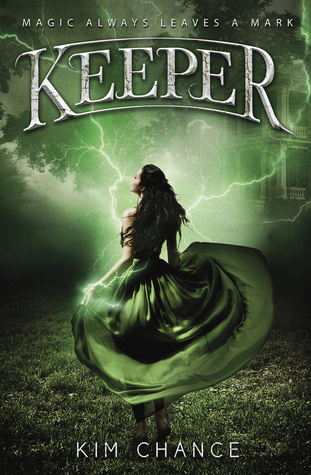 Keeper is a book by an AuthorTuber, @KimChance who I watch, and I am really excited to see how far she has come and pick up her book in January. It has a really interesting plot and I am dying to get my hands on it! Keeper follows sixteen year old Lainey, who after being attacked by a witch, she discovers that the attack wasn't random, and that she is a type of a witch called a Keeper. This kind of witch can unlock the power of a magical spell book that is missing, the Grimoire, and Lainey has to find it before an evil warlock gets to it first. I haven't read many witch books but I am thrilled that this will be one of them! This book is released on January 30th.
Movies
The Maze Runner: The Death Cure
This is a movie that has been long awaited after being postponed due to Dylan O'Brien being injured onset…luckily his injuries were minor so he is well and the film is finally being released into the world! I have to say, I did enjoy the first movie enough, and the second one was okay, but I am not entirely sure how much I will love this movie. Since this is the third installment, I won't say too much other than the first movie/book follows our main character, Thomas, who wakes up in a strange maze filled with dozens of boys who all don't have any recollection of their pasts. As time passes, the boys begin to realize there was a reason that they were placed in this maze, and that it isn't a simple one. This movie is released on January 26th.
Those are all of the books and movies that I am looking forward to in the month of January, and I hope you enjoyed! Don't forget to check out my last blog post: Reading/Writing Update 🙂