While there are not any books I am particularly interested in that are coming out in December, there are a few movies I am looking forward to and here they are!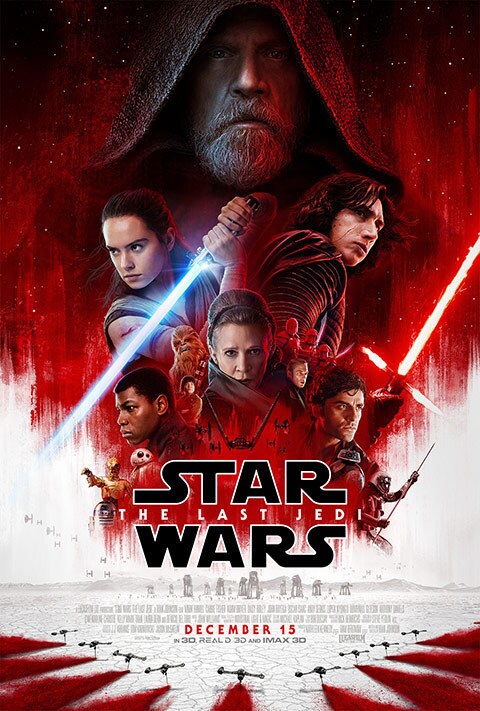 When Star Wars: The Force Awakens came out a few years ago, I went and saw it with my grade and while I am not a massive Star Wars fan, I did really enjoy it! It was fun and action packed and had strong characters that I admired. While I am looking forward to it, I doubt that I will go to see this in theaters, but once it comes on Netflix I will definitely watch it! December 15
Jumanji: Welcome to the Jungle
As a kid, Jumanji always terrified me for some odd reason, yet I loved watching it. Now they have a remake coming out with the Rock and Jack Black and while I am skeptical, I am also intrigued to see how it turns out. This is another one I probably won't be watching in theaters but will when it comes on Netflix. Although since it has Jack Black in it I am sure it will be hilarious and entertaining! December 20
Pitch Perfect is an absolutely fantastic movie that I have watched over and over and over because of how funny and relatable it is. Pitch Perfect 2 was also good, not as great as Pitch Perfect but still entertaining. Now the third one is coming out and I am excited but also hesitant…I am worried that the story is going to feel overplayed in this movie but still, I really want to see because of how loyal I am to the franchise. This is one that I most likely will go see and theaters and I cannot wait! December 21
Those are 3 movies I am looking forward to in the month of December and I hope you enjoyed. Don't forget to check out my last blog post: NaNoWriMo 2017 Week 4: Keeping Yourself Interested.