There are so many Shadowhunter runes out there, so I decided to get a little creative and create my own tag using some of the runes. If you want to do this tag don't forget to tag me in it so I can see all of your answers to the questions I have chosen!
Trust – Pick a Book/Series Where Trust Was Betrayed
If you haven't read Percy Jackson and the Lightning Thief by Rick Riordan than do not keep reading!!!
The book I chose for this question is Percy Jackson and the Olympians: The Lightning Thief by Rick Riordan, and the character is yes, you guessed it, Luke Castellan. I really liked Luke and then all of the sudden we realized he wasn't who we thought he was, and it broke my heart.
Acceleration – Pick a Book/Series That You Accelerated Through
I have flown through many, many books, but the first one that came to my mind was Lady Midnight by Cassandra Clare. This is a pretty massive book, being over 660 pages, and I was so sucked into the world and the characters that I finished it in less than forty eight hours. Every spare time I had before school, during school and after school was used to read this amazing book.
Deflect/Block – Pick a Book/Series That You Have Blocked Out From Your Mind
A book I try not to think about at all, is The Infinite Sea by Rick Yancy, the sequel to The 5th Wave. I really, really enjoyed The 5th Wave. I thought it was fun and action packed, and so I was super excited to jump into the sequel…only to be utterly disappointed. I did not like this book at all and I try and block it out from my mind.
Recall – Pick the First Book/Series You Read
The first book series I remember the most vividly that I read, would be Junie B Jones by Barbara Park. I read so many of these books when I was younger, and I really enjoyed them. They lead me to reading more little chapter books like Geronimo Stilton and The Magic Treehouse that eventually lead me to reading the books I do today.
Friendship – Pick a Book/Series That Has an Awesome Friendship
I have to go with the Golden Trio from Harry Potter by JK Rowling! They are different in many, many ways, making them unbeatable when they are together. When you think of an ideal friendship, you cannot help but think of Harry, Hermione and Ron.
Surefooted – Pick a Confident Character from a Book/Series
Who else can I say but Jace from The Mortal Instruments by Cassandra Clare? Jace is such a cocky, arrogant character, but you can't help but be head over heels for him because he does mean well. He knows people look at him in awe and he knows people drool as he walks by, and I cannot blame them.
Insight/Foresight – Pick a Book/Series with a Predictable Ending
It wasn't necessarily a bad thing that this ending was predictable, but still, it was pretty obvious. The series I chose for this is The Selection by Kiera Cass because we all knew what was going to happen. I won't spoil it for anyone who hasn't picked up these books, but the cover of the third book also gave it away so…
Waterproof – Pick a Book/Series That Everyone Else but You Cried While Reading
The Fault and Our Stars by John Green hands down! I liked the story to an extent, but I felt no emotional attachment to the characters so I didn't cry…at all. As a matter of fact, during the movie I forced myself to cry just so people wouldn't think I was a monster with a black hole where my heart should be!
Power – Pick a Book/Series That Has a Powerful Message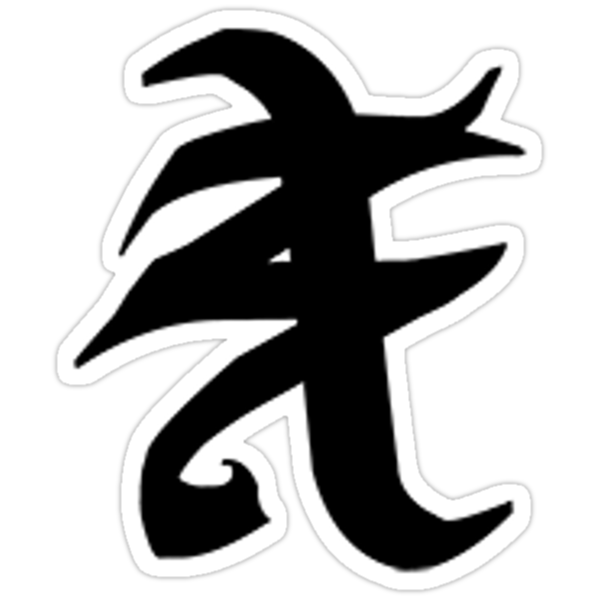 There is a lot of hype over the TV series at the moment so I thought this would be a suitable choice, and that is Thirteen Reasons Why by Jay Asher. I thought that this story holds a very important message that more people should be aware about. People need to watch out for signs from loved ones, or even the people around them, of suicide and realize it is not a joke.
That is all for my Shadowhunter Runes Tag, and if you want to do it than I tag you! Don't forget to check out my last blog post: Spring/Summer 2017 TBR